February 8, 2021
TCI CATAT CSI TERTINGGI IAITU 86.0% TAHUN 2020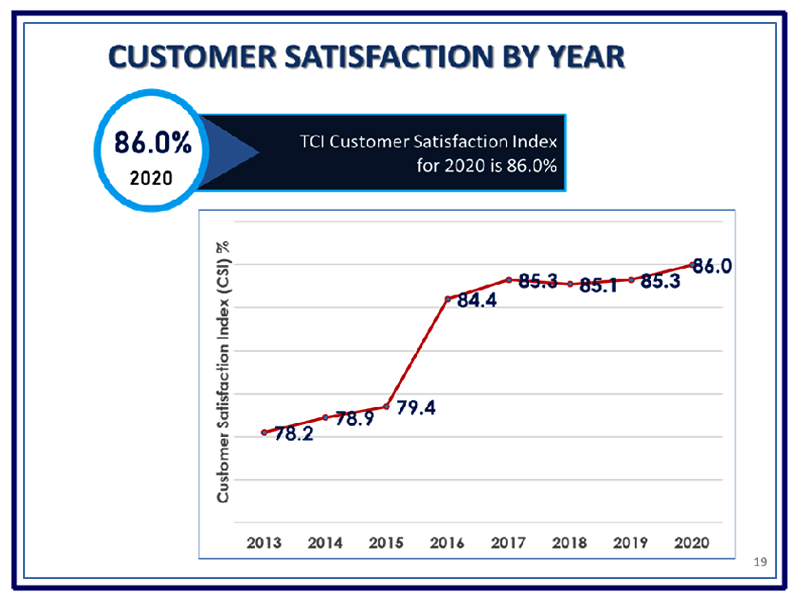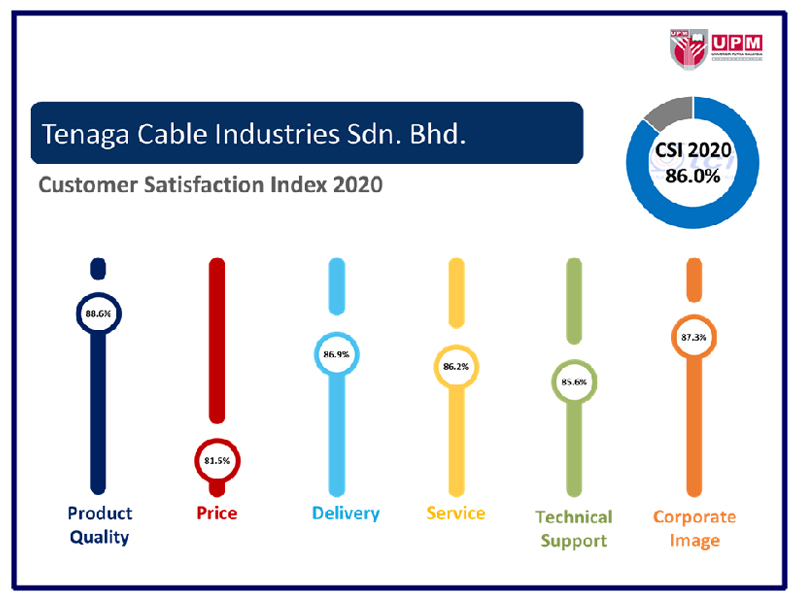 Bandar Baru Bangi – Bagi mengukur tahap kepuasan pelanggan terhadap TCI, kita telah melantik Department  of Resource Management and Consumer Studies, Faculty of Human Ecology, Universiti Putra Malaysia (UPM) dan  Malaysian Research Institute on Ageing, UPM di bawah kelolaan Prof. Dr. Mohamad Fazli Sabri, Prof. Dr. Ahmad Hariza Hashim dan Siti Farra Zillah Abdullah untuk membuat kajian.
Kajian ini merangkumi aspek Kualiti Produk, Harga, Penghantaran, Perkhidmatan, Sokongan Teknikal dan Imej Korporat. Hasil pencapaian daripada kajian yang dibuat secara keseluruhan, purata Indeks Kepuasan Pelanggan atau Customer Satisfaction Index (CSI) bagi TCI untuk tahun 2020 adalah 86.0%, jauh lebih tinggi daripada purata CSI dunia iaitu 79.2% bagi sektor pembuatan, menurut kajian yang dikeluarkan oleh The American Customer Satisfaction Index  (https://www.theacsi.org/acsi-benchmarks/benchmarks-by-sector).
Lebih membanggakan lagi, seramai 89 responden dari TNB dan syarikat-syarikat swasta yang mengambil bahagian dalam kajian tersebut, 73% daripadanya telah memilih TCI sebagai pengeluar kabel yang terbaik di Malaysia. Pencapaian CSI 2020 ini juga merupakan pencapaian tertinggi sejak kajian ini dimulakan pada tahun 2013.
Tahniah TCI!
---
BACK TO NEWS LIST