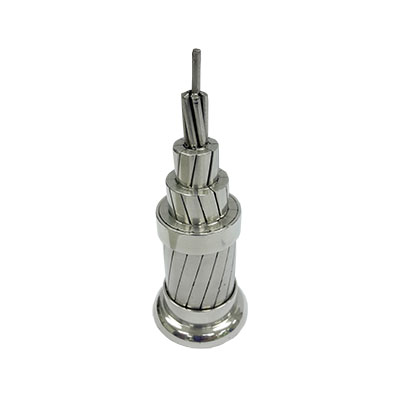 LOW LOSS CONDUCTORS
Low Loss Conductors (LL-(T)ACSR/AS is another overhead conductor which adopts stranded trapezoidal shaped thermal resistant aluminium alloy wires and high tensile aluminium clad steel that offers better capacity, better corrosion resistance, reduce power loss compared to the conventional overhead conductor with the same diameter and tensile strength.
ENQUIRE NOW
Product Information
Product Specification
Advantages
Reduction of line transmission losses in the range of 10 – 25%.
Almost the same tower loading as conventional ACSR (same diameter, same tensile strength).
Better corrosion resistance than conventional ACSR due to Aluminium-Cad Steel [AS] core.
The higher current capacity allows an easy implementation of N-1 system protection.
Standards : IEC 62219
---